GERALD, JORDAN, SARAH AND I TOOK A LOCAL TRAIN TRIP FOR MY BIRTHDAY IN OCTOBER, 2007. WE HAD A BLAST.
If you're interested in this trip yourself, go to threeriversrambler.com for info, schedules, and tickets.
View of the riverboat, taken from the train we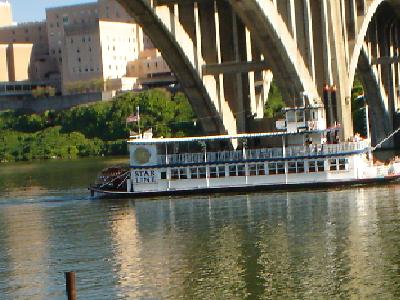 rode. The train trip lasts about 2 hours. I want to do the riverboat next!