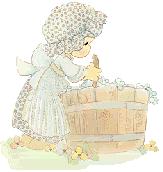 CHEESY CHIVE POTATOES

6 medium potatoes, peeled and cubed

1/2 cup milk

1/2 cup crumbled feta cheese

1 tbsp of butter

1/2 tsp salt

1/8 tsp pepper

2 tbsp minced chives

Place potatoes in large sauce pan and cover with water. Reduce heat, cover and boil for 10-15 minutes, or until tender. Drain, add all ingredients except chives and mash. Stir in chives. 6 servings.

CITRUS GINGER MEAT SAUCE

1/2 jar Dickinson's lemon or lime curd

1/2 - 3/4 cup of mayonnaise

1-2 tbsp horseradish sauce

2 tsp ground ginger

Combine all ingredients and blend well. Makes 2 cups. Serve this with grilled chicken, pork tenderloin, or seafood.

HAM AND SWISS WITH A TWIST

1 large onion, sliced

4 tbsp butter softened, divided

8 slices texas toast

2 tbsp spicy brown mustard

1/2 lb thinly sliced deli ham

1 medium apple

4 slices swiss cheese

In skillet, cook onion in 1 tbsp butter over medium heat until golden brown, stirring frequently. Spread remaining butter over one side of each slice of Texas toast. Place 4 slices, butter side down, on a griddle. Spread with mustard, layer with ham, apple, onion and cheese. Top each with a slice of toast, buttered side up. Cook over medium heat, 3-4 minutes until golden brown. Carefully turn, cooking 2 minutes longer or until cheese is melted.

I tried this recipe with the store bought garlic flavored texas toast - I love anything garlic or italian! It is better if you thaw the toast first, as it's easier to warm it well all the way through without the outside getting too done. Of course, you leave off the butter if you use the store bought frozen toast as it's already buttered.

Aunt Jan's Diet Orange Fluff

8 oz. Cool Whip

16 oz. Cottage Cheese

2 (3 oz.) Pks of Sugar Free Orange Jello

2 (11 oz) cans of drained mandarine oranges.

This is so simple, but incredibly delicious. The jello is added dry right out of the packages and all you do is mix it in with the other ingredients and let everything sit to get cold in your refrigerator. Or you could put it out in the snow, but then a dog might come by and turn it yellow, in which case you'd have to add pineapple to pull it all off.

PUMPKIN PIE DIP

1 8 oz package cream cheese, softened

2 cups confectioners sugar

1 cup canned pumpkin

1/2 cup sour cream

1 tsp ground cinnamon

1 tsp pumpkin pie spice

1/2 tsp ground ginger

ginger snap cookies

In large mixing bowl beat the cream cheese and confectioners sugar until smooth. Gradually add the rest of the ingredients, beat until smooth. Serve with ginger snas and refrigerate left overs.

CRANBERRY ORANGE CHEESECAKE

1 deep dish 9 inch pie crust

2 e.r oz cheesecake flavored instant pudding mix

3 cups cold milk

1/2 cup cranberry orange relish

1 cup vanilla wafers

1/4 cup melted butter

Prepare pie crust as directed and cool completely. Mix cheesecake flavored pudding and cold milk until thick. Mix in cranberry orange relish and pour into pie crust. Mix vanilla wafers and melted butter together and sprinkle on top, and chill. Makes 8-10 servings

I haven't tried this, but it sounds great. I bet it would also be good in a store bought vanilla wafer pie crust, but you may need 2 of them, it sounds like this makes a big pie.
AUTUMN COOKIE BARS

These get their name from their appearance, not from any of the simple ingredients!

One package of Pillsbury ready to bake chocolate chip cookies

Small amount of chocolate frosting from a can

Sprinkles or colored sugar of your choice

Preheat oven per pakage directions. Place the cookies in a small square pan, 8 x 8 or 9 x 9. DON'T SPREAD THEM APART LIKE YOU WOULD ON A COOKIE SHEET - you want them touching each other. Bake as directed on the package, but add a few extra minutes of cooking time, about an extra 5 minutes or so. Remove from oven and cool slightly. In the meantime, open a can of chocolate frosting, and with a tablespoon take out two HEAPING tablespoons and place in a microwave safe container. Microwave on high for 30 seconds or so, until frosting is thin enough to pour. You may need to adjust the time depending on your microwave. IMMEDIATELY pour over the cookie bars. Spread out evenly with a rubber spatula if necessary. Then IMMEDIATELY sprinkle with fall colored sprinkles or sugar crystals of your choice. When the frosting cools, which it does quickly, the sprinkles or sugar stay in place. Yummy, pretty, and easy!

TIP: Store left over frosting covered in the refrigeratory for up to two weeks - great for brownies, cupcakes, or more cookie bars!

Aunt Jan's Apple Heaven Salad.

Take a few (I used three small ones) red delicious apples

Core them using an old fashioned core-er and slicer.

Cut the apple slices into small pieces with a paring knife.

Throw them into a medium sized bowl.

Cut one long piece of celery in two (length-wise) then chop them into little pieces. (pay no attention if they scream...it's only celery)

Throw them in the bowl. (throw them hard!)

Add a handful (or so) of chopped walnuts to taste.

Spoon on several very large dolllops of vanilla yogurt to make a creamy base.

Spinkle the whole thing with enough Splenda to make it sweet.

Stir well and roll your eyes toward heaven with the first bite. Dive in!

CHOCOLATE AND STRAWBERRY PARFAIT

1/2 cup semi sweet chocolate chips

1 1/2 tbsp sugar, divided

2 tbsp half and half

3/4 cup cream cheese

1/2 tsp vanilla extract

2 cups chopped fresh strawberries, divided

4 whole strawberries

Combine chocolate chips, 1/2 tbsp sugar and half and half in small heavy saucepan. Cook over very low heat, 2 minutes or until chocolate melts, stirring constantly. Set aside. Stir together cream cheese, vanilla and remaining 1 tbsp sgar in small bowl. Set aside. Spoon 1/4 cup strawberries in each of 4 tall, narrow parfait glasses. Layer wach as follows: 2 tbsp cream cheese mixture, 1/4 cup chopped strawberries, 1 tbsp chocolate mixture, 1 tbsp cream cheese mixture and 1/2 tbsp chocolate mixture. Refrigerate for 1 hour. Top each parfait with 1 whole strawberry.

TWINKIE CAKE

I make this every July 4 for my cousin's husband - it's his favorite and couldn't be more simple.

Twinkies - number of boxes depends on size of cake you're making.

Large carton of frozen strawberries in syrup, thawed

One container of Cool Whip

Line a 13 x 9 cake pan with Twinkies - just unwrap them and lay them in their side by side touching - if you use a bigger pan you'll need more than one box of Twinkies. Pour the thawed strawberries over the Twinkies covering them well. Top with Cool Whip. Yum, and no heating up the kitchen either!

STRAWBERRY DAQUARI CAKE

One strawberry cake mix

Eggs, water and oil as directed on cake mix box

1 6 oz can (or 3/4 cup) frozen strawberry daquari drink mix, thawed

3/4 cup powdered sugar

1 can frosting (I used sour cream white)

Preheat oven to 350. Mix and bake as directed on cake mix box, using 13 x 9 inch pan. Remove cake from oven. Mix thawed drink mix (either 6 oz can or 3/4 cup of larger can) and 3/4 cup powdered sugar together until well mixed. Poke holes in cake using the end of a wooden spoon, pour drink mix/sugar mixture over cake. Cool cake completely, frost with can of frosting.

I actually have this recipe in a book for a lemonade cake, using a lemon cake mix, frozen lemonade concentrate, and lemon frosting. I've made it several times and it's really good. This weekend I didn't have a lemon cake mix, but I did have strawberry so I tried it with the frozen strawberry daquari concentrate, which of course has no alcohol in it. It was quite yummy!

LIME SUNDAES

4 large limes

1 cup lime sherbet

1 cup vanilla ice cream

Fresh mint, optional

Cut limes in half lengthwise, scoop out pulp and save for another use (can be frozen in plastic baggies). Fill each lime half with 2 tbsp. of sherbet and ice cream. Return to freezer until ready to serve. Garnish with fresh mint if desired.

S'Mores cake

1 box yellow cake mix

1 cup graham cracker crumbs (14 squares)

1 1/4 cups water

1/3 cup vegetable oil

3 eggs

1 jar (16 - 17 oz) hot fudge or chocolate topping

1 jar (7 oz.) marshmallow creme

Preheat oven to 350. Grease bottom ONLY of 13 x 9 pan. In a large bowl, beat cake mix, graham cracker crumbs, water, oil and eggs on low speed 30 seconds. Beat on medium speed 2 minutes. Pour into pan. Reserve 1/4 cup hot fudge topping. Drop remaining hot fudge randomly by heaping tablespoonfuls onto batter in pan. Bake 40-45 minutes or until toothpick inserted in center comes out clean. Run knife around edge of cake to loosen from pan. Cool 15 minutes. Spoon tablespoonfuls of marshmallow creme over warm cake, spreading carefully with knife dipped in hot water. Drop small dollops of remaining hot fudge topping randomly over marshmallow creme. Swirl topping through marshmallow creme with knife for marbled effect. Cool 2 hours.

Lemon cookies

1 box lemon cake mix

1/2 cup oil

2 eggs

1 tub lemon frosting

Heat oven to 350. Spray cookie sheet with cooking oil. In large mixing bowl, mix cake mix, oil and eggs with spoon until dough forms. Drop dough onto cookie sheet by tablespoonfuls. Bake 8 minutes or until set. Remove from cookie sheet, cool completely. After about 30 minutes spread with frosting.

PEANUT BUTTER EGGS

6 tbsp butter, softened

1/4 cup creamy peanut butter

1/4 cup marshmallow creme

1 3/4 cups confectioners sugar

3/4 pound milk chocolate candy coating, chopped

2 tsp shortening

colored sprinkles, optional

In small mixing bowl, cream the butter, peanut butter and marshmallow creme until smooth. Gradually beat in confectioners sugar. Drop by level tbsps onto a waxed paper lined baking sheet. Form into egg shapes. Freeze for 10 minutes. In microwave, melt candy coating and shortening, stir until smooth. Dip eggs into candy coating, allowing excess to drip off. Return to baking sheet. Immediately decorate with sprinkles if desired. Let stand until set. Makes about 1 1/2 dozen.

EASY EASTER PIE

20 Reese's Peanut butter cup miniatures, unwrapped

50 Hershey's kisses chocolates, unwrapped

12 oz. frozen nondairy whipped topping, thawed

1 graham cracker pie crust

Optional garnish: Hershey's candy coated milk chocolate eggs

Chop each peanut butter cup into 6 pieces, set aside. Microwave 50 hershey's kisses chocolates in medium microwave safe bowl on high 1 minute, or just until chocolate is melted when stireed. Stir in 3 1/2 cups whipped topping until blended. Spread half of chocolate mixture onto crust, sprinkle with peanut butter cup pieces. Top with remaining chocolate mixture. Refrigerate 3 hours or until set. Spread with remaining whipped topping just before serving. Garnish with several hershey kisses chocolates and optional candy eggs.

CHERRY MALLO CAKE - Good for President's Day!

4 cups miniature marshmallows - about 3/4 of 10 1/2 oz. package

1 package yellow cake mix

1 can cherry pie filling

Preheat oven to 350. Spray 13 x 9 baking pan with vegetable spray. Place marshmallows evenly in bottom of pan. Prepare cake mix according to package directions. Pour batter over marshmallows. Spoon cherry filling evenly over cake batter. Bake 30 to 40 minutes. Top of cake will be bubbly and marshmallows will be sticky. Let cool before serving. NOTE: I HAVE TO BAKE THIS CAKE LONGER IN MY OVEN - AT LEAST 50 MINUTES OR MORE OR IT'S NOT AT ALL DONE INSIDE, SO CHECK IT BEFORE YOU LET IT COOL.

QUICK RED VELVET CAKE

1 package German chocolate cake mix with pudding

1 cup sour cream

1/2 cup water

1/4 cup vegetable oil

1 bottle (1 oz.) red food coloring

3 large eggs

1 tsp pure vanilla extract

Cream cheese frosting

Preheat oven to 350. Grease pans generously. Place the cake mix, sour cream, water, oil, food coloring, eggs and vanilla in a large mixing bowl. Blend on low speed for 1 minute. Increase mixer speed to medium and beat 2-3 minutes more. The batter should look well blended. Pour batter into cake pans. Bake 28 to 30 minutes.

CREAM CHEESE FROSTING

1 package (8 oz.) cream cheese at room temperature

8 tbsp (1 stick) butter at room temperature

3 3/4 cups confectioners sugar, sifted

1 tsp pure vanilla

Place cream cheese and butter in a large mixing bowl. Blend with electric mixer on low speed until combined. Add confectioners sugar a bit at a time, blending with the mixer on low speed until the sugar is well incorporated. Add vanilla, then increase mixer speed to medium and blend until fluffy.

COCA-COLA CAKE

1 package plain white cake mix

4 tbsp unsweetened cocoa powder

8 tbsp (1 stick) butter or margarine, melted

1 cup cola

1/2 cup buttermilk

2 large eggs

1 tsp pure vanilla extract

1 1/2 cups miniature marshmallows

Preheat oven to 350. Spray pans with Pam. Place cake mix, cocoa powder, melted butter, cola, buttermilk, eggs and vanilla in a large mixing bowl. Blend with mixer on low for 1 minute. Increase speed to medium and beat 2 minutes more. Batter should look well blended. Fold in the marshmallows. Pour into pans and bake 40-42 minutes.

COLA FROSTING

8 tbsp (1 stick) butter or margarine

4 tbsp unsweetened cocoa powder

1/3 cup cola

4 cups confectioners sugar sifted

1 cup chopped pecans (optional)

Place butter in medium saucepan over low heat. As it melts, stir in the cocoa powder and cola. Let the mixture come just to a boil, stirring constantly, and then remove from the heat. Stir in the confectioners sugar until frosting is thickened and smooth. Fold in the pecans. Pour the frosting over the top of the cake, spreading it out with a rubber spatula so that it reaches the edges of the cake. Cool 20 minutes before serving.

This cake freezes well, even with the frosting on it. I've made them in the disposable square cake pans and ate one and froze one, then 3 months later thawed the frozen one and it was just fine.

CHEERY CHERRY COOKIES

1 roll refrigerated sugar cookie dough

1/2 cup chopped maraschino cherries, well drained on paper towels

1/3 cup sugar

ICING:

1/2 cup semisweet chocolate chips

1 tbsp shortening

Heat oven to 350. In a large bowl, break up cookie dough. Knead in cherries. Cover and freeze dough 30 minutes for easier handling. Shape dough into balls, using 1 tsp. dough for each, and roll in sugar. Place on cookie sheet, 2 inches apart. Bake 9-12 minutes or until set and edges are light golden brown. Cool 1 minute then remove to wire rack. Cool 10 minutes more.

In small microwaveable bowl, microwave chocolate chips and shortening on high 1 minute, stirring once halfway through until melted. If necessary, continue microwaving in 15 second increments. Dip a fork into chocolate and drizzle over cookies.

ALMOND GINGERS

2 tbsp sugar

1 tbsp ground ginger

1 roll sugar cookie dough

32 blanched whole almonds

Preheat oven to 350. In small bowl mix sugar and ginger. Cut cookie dough into 32 1/4 inch slices. Shape each slice into a ball and roll in sugar/ginger mixture. Place 2 inches apart on ungreased cookie sheet. Press almond on top of each cookie. Bake 9-11 minutes or until edges are lightly browned.

QUICK SNICKERDOODLES

3 tbsp sugar

1/2 tbsp ground cinnamon

1 roll sugar cookie dough

Preheat oven to 350. In small bowl, mix sugar and cinnamon. Cut cookie dough into 32 1/4 inch slices. Roll each slice into ball and roll in cinnamon/sugar mixture. Bake for 10-14 minutes.

TROPICAL CHEESECAKE BARS

CRUST:

1 roll refrigerated cookie dough

FILLING:

8 oz. package of cream cheese

1/2 cup sugar

1 tsp grated lemon peel

1 tbsp lemon juice

TOPPING:

1/2 cup pineapple ice cream topping

1/4 cup shredded coconut

2 tbsp chopped pecans

Heat oven to 350. Cut cookie dough into 1/2 inch thick slices, arrange in bottom of ungreased 13 x 9 pan. Press dough evenly into pan to form crust. Bake 14-19 minutes or until golden brown. Cool completely on wire rack, about 1 hour. In small bowl with electric mixer, beat all filling ingredients on medium until smooth. Spread over crust. Spoon and gently spread pineapple ice cream topping over filling. Sprinkle with coconut and pecans. Refrigerate until firm, about 1 hour. Cut into bars.

OOEY GOOEY CANDY AND CHOCOLATE BARS

1 roll refrigerated chocolate chip cookie dough

1 cup quick cooking oats

10 vanilla caramels, unwrapped

1 tbsp milk

1 cup miniature marshmallows

1/3 cup candy coated chocolate pieces

Preheat oven to 350. Spray 8 inch square pan with cooking spray. In medium bowl, break up cookie dough. Stir in oats. Press dough evenly into 8 inch pan to form crust. Bake 15-20 minutes or until golden brown. Meanwhile, in 1 quart saucepan heat caramels and milk over low heat, stirring frequently until caramels are melted and smooth. Remove from heat. Remove partially baked crust from oven. Sprinkle with marshmallows. Return to oven, bake 1-2 minutes or until marshmallows are puffy. Remove from oven, drizzle melted caramels evenly over warm bars. Sprinkle with chocolate pieces. Cool on wire rack, about 1 hour. Use hot, wet knife to cut into bars.

CHEWY CHOCOLATE PEANUT BUTTER BARS

CRUST:

1 roll refrigerated peanut butter cookie dough

FILLING:

3 eggs yolk

1 cup crunchy peanut butter

1 tsp vanilla

1 can sweetened condensed milk

TOPPING:

1 bag semisweet chocolate chips

Preheat oven to 350. Spray 13 x 9 pain with cooking spray. Break up cookie dough into pan, press evenly to form crust. Bake 10 minutes Meanwhile, in medium bowl mix all filling ingredients until smooth. Remove partially baked crust from oven. Spoon and carefully spread filling evenly over crust. Return to oven. Bake 20-25 minutes or until filling is set. Remove bars from oven. Sprinkle with chocolate chips, let stand 3 minutes to soften. Spread chocolate evenly over top. Cool completely, about 1 1/2 hours. Refrigerated until chocolate is set, about 30 minutes. Cut into bars.

PEPPERMINT SPRITZ COOKIES

1 roll refrigerated sugar cookie dough

1/4 cup all purpose flour

1/4 to 1/2 tsp. peppermint extract

red sugar to decorate

Preheat oven to 350. In medium bowl, break up cookie dough. Stir or knead in flour until blended. Add peppermint extract and knead or stir until well blended. Roll dough into 5 inch "ropes" and shape like candy cane. Sprinkle with red sugar. Bake 5-7 minutes or until edges are golden brown. Immediately remove from cookie sheet.
BIG ORANGE VELVET CAKE

1/2 cup softened butter 1 tsp. vanilla extract

1 1/2 cups sugar 1 tsp. orange extract

2 eggs 1 tbsp. vinegar

1 cup buttermilk 1 tsp. soda

1 1/2 cups all purpose flour 1/8 tsp red food color (add enough yellow

1 tsp. salt to make 2 oz.)

Preheat oven to 350. Grease THREE 8 inch cake pans. Beat together softened butter and sugar. Add coloring and eggs, beat well. Add buttermilk, flour, salt, vanilla and orange extract, mix well. Stir vinegar in by spoon. When blended, add soda and mix. Pour batter into pans, bake at 350 for 30 to 35 minutes.

ICING:

1 1/2 sticks softened butter 1 tsp. orange extract

10 oz. cream cheese 2 cups chopped pecans (optional)

One 1 lb. box powdered sugar

Combine butter, cream cheese, sugar and flavoring. Beat with mixer until fluffy. Fold in 1 1/2 cups of pecans if desired. Frost cake. Sprinkle remainder of pecans on top of cake if desired.

DELISH - very moist and very unusual.

SUNSHINE PUNCH RECIPE

I would think the flavor of this punch could easily be changed by using different sherbet and koolaid flavors.

Two cans pineapple juice

1 envelope unsweetened orange koolaid

2 2 liter bottles of ginger ale

1 tub orange sherbet

Mix the gingerale and the koolaid. (My punchbowl would only hold one of the gingerales and koolaid to start off with, since I had to have room for the other ingredients as well. I just added more gingerale and pineapple juice as we drank the punch. Add in pineapple juice (again, I only added 1 can to start with). Immediately before serving dump in the tub of orange sherbet.

I had a Cotton Bowl party at my house and this punch, with the Orange Velvet Cake, was a big hit with everyone.

EASY RANCH CHEESE BALL

One package cream cheese (light is fine)

One package dry Ranch dressing mix

bacon bits

In bowl, combine cream cheese and Ranch dressing mix. Shape into ball. Roll in bacon bits until well coated.

OATMEAL PEANUT BUTTER COOKIE BARS

One roll refrigerated peanut butter cookie dough

One individual packet of instant oatmeal

1 tsp. vanilla

6 oz. butterscotch chips

Preheat oven to 350. Spray 8 x 8 baking pan, set aside. In mixing bowl, break up peanut butter cookie dough, add oatmeal, vanilla, and butterscotch chips. Mix together well - using your hands is the easiest way. Bake at 350 for 30 minutes or so until done. Quick, easy and delish!

BUTTERSCOTCH OATMEAL BARS

1 pkg oatmeal cookie mix (I used Betty Crocker)

Water, oil and egg as directed on pakage

1/2 cup butterscotch chips

Preheat oven at 375. Spray 9 x 9 square pan with nonstick cooking spray. Prepare oatmeal cookie mix according to package directions. Stir in 1/2 cup butterscotch chips. Place in pan and bake 25-30 minutes until firm but not brown. Cut into squares.

FRESH BANANA CAKE WITH CREAMY CARAMEL FROSTING

One box yellow cake mix

Egg, water, oil as directed on cake mix box

2 bananas, peeled and mashed

1 tsp cinnamon

1/2 cup brown sugar

1 tsp vanilla

Combine cake mix, egg, water and oil as directed on box. Add brown sugar, cinnamon and bananas. Mix well with electric mixer. Bake at 30 for 30-35 minutes or until done.

CARAMEL FROSTING

1 stick butter or margarine

1 cup brown sugar

2 cups sifted confectioners sugar

1/4 cup milk

1 tsp vanilla

In a saucepan on medium heat, stir butter and brown sugar together until it comes to a boil, about 2 minutes. Pour in cup, return to boil. When it starts to boil remove from heat, add in vanilla and confectioners sugar, stirring briskly with wooden spoon until smooth consistency. Pour over cake.

Because my small family usually gets tired of these two layer cakes before it's finished and I sometimes end up throwing some away when it gets stale, I usually make them in the square disposable aluminum pans you can get at the store (3 for $1.00 at the Dollar Tree). I then can put one in the freezer and we can have it at a later time, or if I need a cake to take somewhere but don't have time to make one I can just thaw it out overnight. They usually keep in the freezer about six months.

S'MORES PIE

This is, as far as I know, my own original recipe. I've never seen any recipes for a S'Mores pie or anything even remotely similar to this.

One graham cracker pie crust.

One package instant chocolate pudding and pie filling (sugar free works fine)

Miniature marshmallows

Whipped topping

Prepare pudding mix and milk according to package directions for pie filling. Stir in marshmallows, amount as desired - I used two good handfuls. Fold into graham cracker pie crust. Spread whipped topping on top of pie - about 1/2 a container is enough. (I used a knife to cut the frozen topping in half, "popped" out the half that I needed and put the other half back in the freezer for another pie. You can thaw that half you need to use if you're like me and forget to take it out of the freezer ahead of time). This is a cool, "summery" version of the hot, ooey, gooey S'mores.

Try this for when unexpected company drops by. Keep an angelfood or pound cake in the freezer; homemade, storebought, whatever works for you, and some of the strawberry flavored frozen whipped topping. When people drop by, a quick zap in the microwave, a slice of cake on a plate with a dollop of the whipped topping, and you've got a nice, light, summery dessert!

QUICK BUTTERSCOTCH CAKE

One box white or yellow cake mix

One box butterscotch instant pudding/pie filling

Eggs, oil and water as directed on back of cake mix

The only thing I changed about the cake mix directions is, on the white cake mix I used whole eggs instead of just the egg whites. Combine ingredients as directed on box, except before mixing with mixer dump in a box of butterscotch instant pudding. I topped with a can of caramel frosting and it was yummy and moist!

SUGAR FREE BANANA PUDDING

My husband, nephew and uncle LOVE banana pudding, so when my husband was diagnosed with diabetes five years ago, my mother started making it "sugar free" for holidays.

Two packages sugar free instant vanilla pudding

One box sugar free vanilla wafers

5-6 medium bananas - however many you want to your taste

Line your bowl with the vanilla wafers. In a separate bowl mix milk and pudding as directed on box. On top of wafers, layer pudding, bananas, pudding, bananas, and top with another layer of vanilla wafers. My mom made meringue to go on top, which of course wasn't sugar free so she stopped this when Gerald was diagnosed with diabetes. I keep hoping to find a sugar free whipped topping to put on top of it, but Gerald likes it just fine without!
ORANGE CREAM PIE

1 shortbread pie shell

1 package unsweetened orange koolaid

1 can sweetened condensed milk

1 carton frozen whipped topping

Combine condensed milk and koolaid in a bowl. Stir until mixed well. Fold in 2/3 of whipped topping. Spread into shortbread crust. Top with remaining whipped topping. Garnish with orange slices or mandarin oranges as desired. Tastes much like a Dreamsicle!

DOUBLE PEANUT COOKIE BARS

1/2 Cup (1 stick) Margarine or Butter

1 1/2 Cups Graham Cracker Crumbs

1 (14 oz) can Sweetened Condensed Milk

1 (12 oz) pkg. Peanut Butter Flavored Chips

1 (6 oz) pkg. Semi-Sweet Chocolate Chips

1 Cup Chopped Spanish Peanuts

1. Preheat ove to 350 degrees.

2. In hot oven, melt margarine or butter in 13x9x2 inch baking pan.

3. Remove from oven and stir in crumbs; Spread evenly in bottom of pan.

4. Sprinkle with a layer of peanut butter chips, a layer of chocolate chips, and then peanuts. Press peanuts gently into mixture.

5. Bake 25 minutes or until edges are golden brown.

6. Chill at least one hour before cutting.

Yield about 36 bars

Hope everyone enjoys. Bobbie